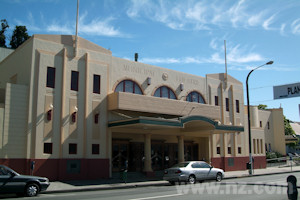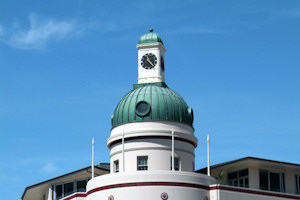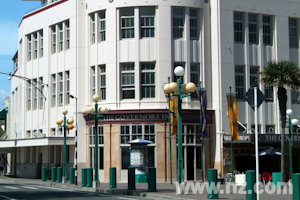 Art Deco Napier
Napier's Art Deco town centre is unique. Rivalled only by Miami beachfront's Streamline Moderne, it is the most comprehensive Art Deco styled town in the world. In 1931 a 7.8 on the Richter scale earthquake hit just 15km north of Napier. Lasting two and a half minutes, it destroyed much of the town, and the ensuing fires levelled the rest of the town centre. Development anywhere in the world at this time was rare due to the Great Depression, however Napier was all but wiped of the map and had to be rebuilt from scratch. By the end of the 1930s, Napier was the newest city on the planet.
Fascination with cinema, Hollywood and exotic imagery from Africa and South America mixed with expressions of new and exciting transport engineering; railway, steamships, cars and airplanes, is what gives Art Deco its distinct look. Other period styles such as Spanish Mission and Stripped Classical were also tested and mixed in. Notable Architect J. A. Louis Hay also experimented with the palette of Frank Lloyd Wright's Prairie Style.
Despite this altogether global influence, the town retains its kiwi nature in building and street scale, bright colour, and New Zealand's typically quirky and innovative appropriation of international trends. An architecture that embodies an era's optimism in the face of such a tragedy; enjoy this town's many architectural treasures with a variety of walks and guided tours, or take it in at your own pace as you stroll down the palm-lined Marine Parade.
Tour Napier

Tour Napier Area
Ashcroft Gardens Bed & Breakfast
- Bed and Breakfast.
Surrounded by tropical gardens and set in a rural country side area, Ashcroft Gardens Bed & Breakfast offers free WiFi...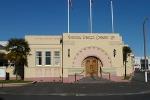 Shore Excursion: Highlights of Napier
- Ports of Call Tour - Napier.
Starting from $99.50 per person
.
Looking for an exciting shore excursion in Napier? Look no more!
Join this tour for exciting activities and sites...